If you're getting ready to get your next oil change and are searching for "oil changes near me," you're in the right place! At our service center at Audi Fort Worth, we offer all the necessary maintenance services your vehicle needs to stay in great condition, including oil changes.
On this page, you'll find more information about our oil change services. Read ahead to see why you should have your oil changed here and what other services we have to offer!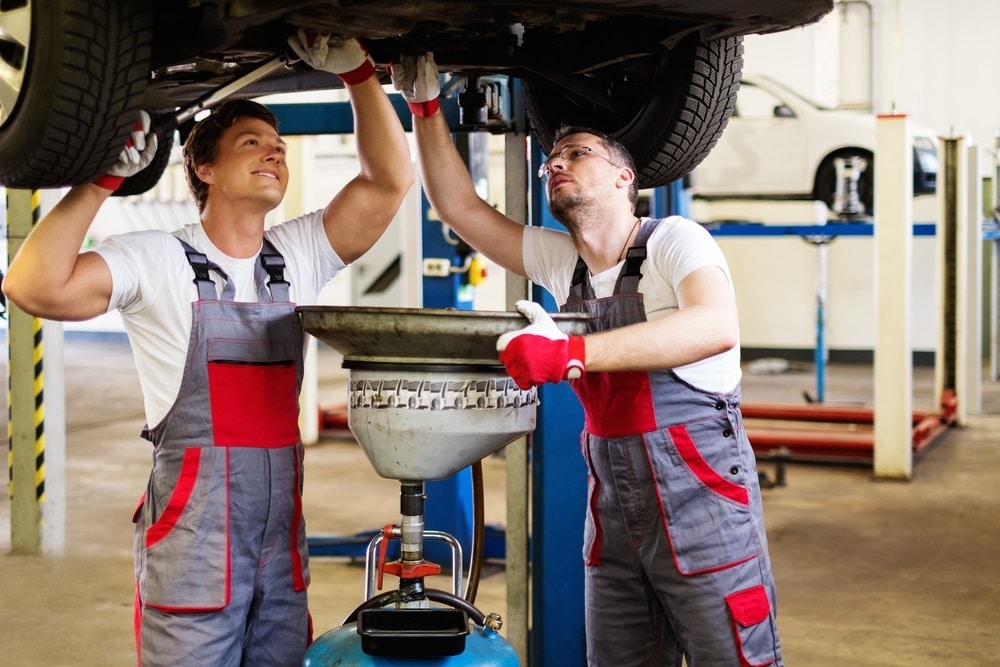 How Audi Fort Worth Does Oil Changes
Before they hand you the keys, our technicians will also do a quick visual inspection under the hood to ensure that everything else looks good before you set off on your next journey. When it's time for your next oil change, you can count on our expertly trained service professionals to get you taken care of quickly and efficiently. First, they'll drain all of the old oil from your vehicle. Then, they'll replace it with brand-new oil, which was selected specifically for the needs of your vehicle.
Our Many Other Maintenance Services
In addition to our quick and easy oil changes, we also offer a wide variety of other maintenance services your vehicle will need throughout its life. No matter how big or small your maintenance needs are, we can take care of them in our service center.
Whether you're in need of other minor maintenance services, like brake inspections and tire rotations, or extensive collision damage repairs, our experienced technicians can handle them.
Ready to Schedule Your Next Oil Change?
We at Audi Fort Worth are thrilled that you've stopped by today to learn more about our oil change services. We hope that after reading more about us, you'll think of us the next time you need an oil change.
Think that time might be now? Drivers in the Fort Worth, Dallas, Arlington, and Grapevine areas can schedule a service appointment today by giving our service center a call. You can also schedule service appointments through our website or by stopping by the dealership on your way through town!
Make an Inquiry