Audi is dedicated to taking care of all your needs as an Audi owner even when they're of the unexpected variety. No matter where you are, Audi has you covered with its 24-hour Roadside Assistance Program. On this page, we at Audi Fort Worth will give you a detailed rundown of what this program can do for Audi drivers in Fort Worth, Dallas, Arlington, Grapevine, and beyond. Let's get started!

How to Request Audi 24-Hour Roadside Assistance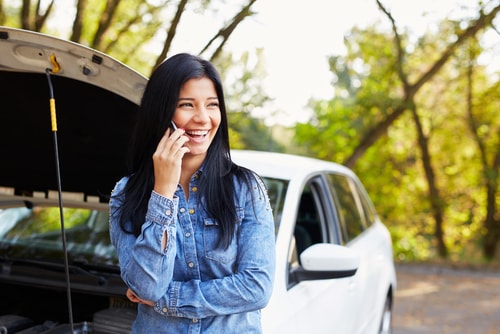 At any time and from anywhere in the United States of America and Puerto Rico, you can request Audi roadside assistance by calling this toll-free number: 1-800-411-9988. When you call, you'll be connected with a friendly and dedicated Audi customer service professional.

In order to dispatch help to you in a timely manner, have the following pieces of information ready:
Your Vehicle Identification Number (VIN) which will be located on your registration and insurance paperwork as well as in your Audi MMI® system
The year, model, color, and license plate number of your Audi vehicle
A telephone number that you can be reached at if you're disconnected from your Audi customer service professional
The exact location of your Audi vehicle like a street address, the nearest intersection, or a mile marker on a specific highway
The type of service you think your Audi vehicle will need once help has arrived at the scene
Using this information, the Audi customer service professional that you connect with will be able to get help to you as quickly and accurately as possible.
What's Covered by the Roadside Assistance Program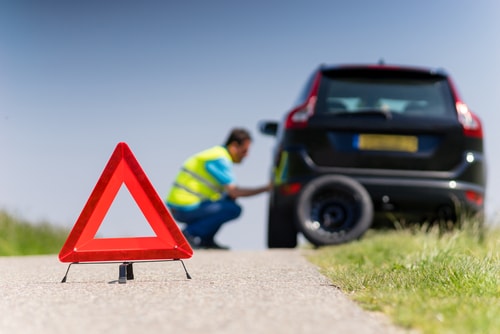 The Audi 24-Hour Roadside Assistance Program is designed to keep you covered in all types of roadside circumstances, including dead batteries, flat tires, lock-outs, and low fuel.

This program also has you covered in a variety of emergency situations. If you're involved in a collision, this program covers you with emergency towing and extrication services. They'll get you out of a sticky situation by towing your Audi vehicle to the nearest Audi dealership or Audi authorized collision repair facility.
Other Services & Benefits of Roadside Assistance
The Audi 24-Hour Roadside Assistance Program doesn't just leave you high and dry after towing your Audi vehicle. This program is designed with comprehensive coverage in mind with Trip Interruption Benefits.
If a trip is interrupted by an issue that will take more than an hour or two to fix, they have you covered with trip reimbursements which include lodging up to $200 a day, meals up to $200 a day, and alternate transportation up to $200 a day. They'll cover you for up to $1,000 of expenses so you don't have to throw a wrench into your plans.
Learn More About the Audi 24-Hour Roadside Assistance Program!
For more information about the Audi 24-Hour Roadside Assistance Program and how we factor into this incredible program, drivers in the areas of Fort Worth, Dallas, Arlington, and Grapevine should contact us today at Audi Fort Worth!