Choosing an Audi SUV is a wise move. The heralded SUV lineup that Audi offers gives you a little bit of everything: performance, style, safety, space, technology, and more. If you're dead set on landing an Audi SUV the only question is, which one? At Audi Forth Worth we're here to help you find the right fit.
We've already paired many local drivers around Fort Worth, Arlington, and Grand Prairie with their ideal Audi SUV. This particular comparison highlights traits in two of the largest Audi SUVs, the 2022 Audi Q7 vs. the Audi Q8.
2022 Audi Q7 and Audi Q8 Performance Metrics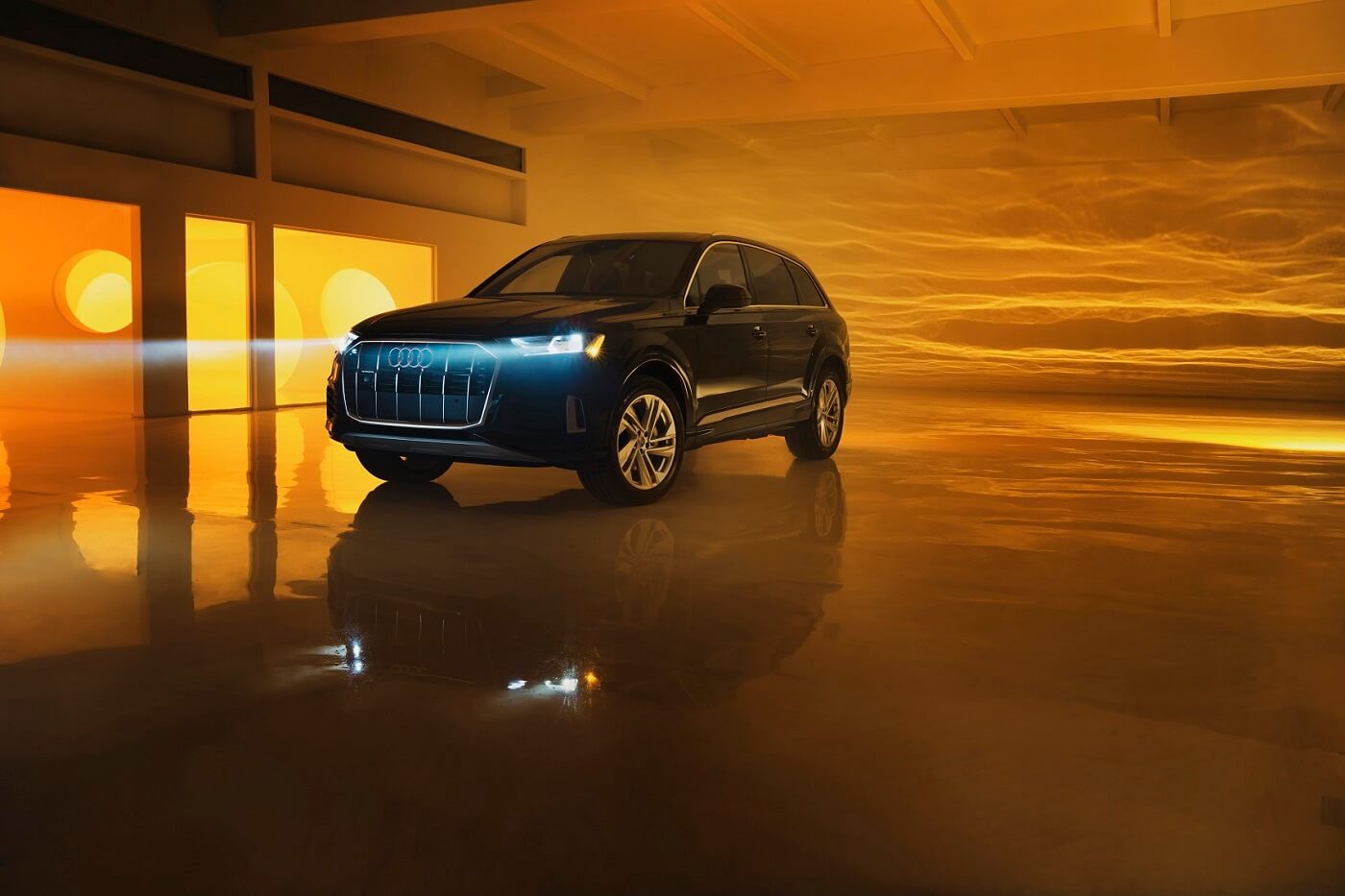 While choosing an SUV is typically predicated on space and comfortable driving dynamics, Audi also throws in a dash of on-road fervor. The Audi Q7 and Audi Q8 each deliver impressive 0-60 MPH times for vehicles of their size and stature.
The Audi Q8 is highlighted by a 3.0L 6-cylinder motor that makes 335 horsepower and 369 lb-ft of torque. Getting from 0-60 MPH with this 6-cylinder takes just 5.6 seconds. It only takes 5.6 seconds in the Audi Q7 too, which can be had with the same V6.
If you don't go for the V6 in the Audi Q7 however, a 2.0L 4-cylinder will still be plenty punchy thanks to 248 horsepower and 273 lb-ft of torque.
Each SUV also makes do with the terrific transmission-drivetrain due to an 8-speed Tiptronic® automatic and the famed quattro® all-wheel drive system.
Sizing Up the Audi Q7 and Audi Q8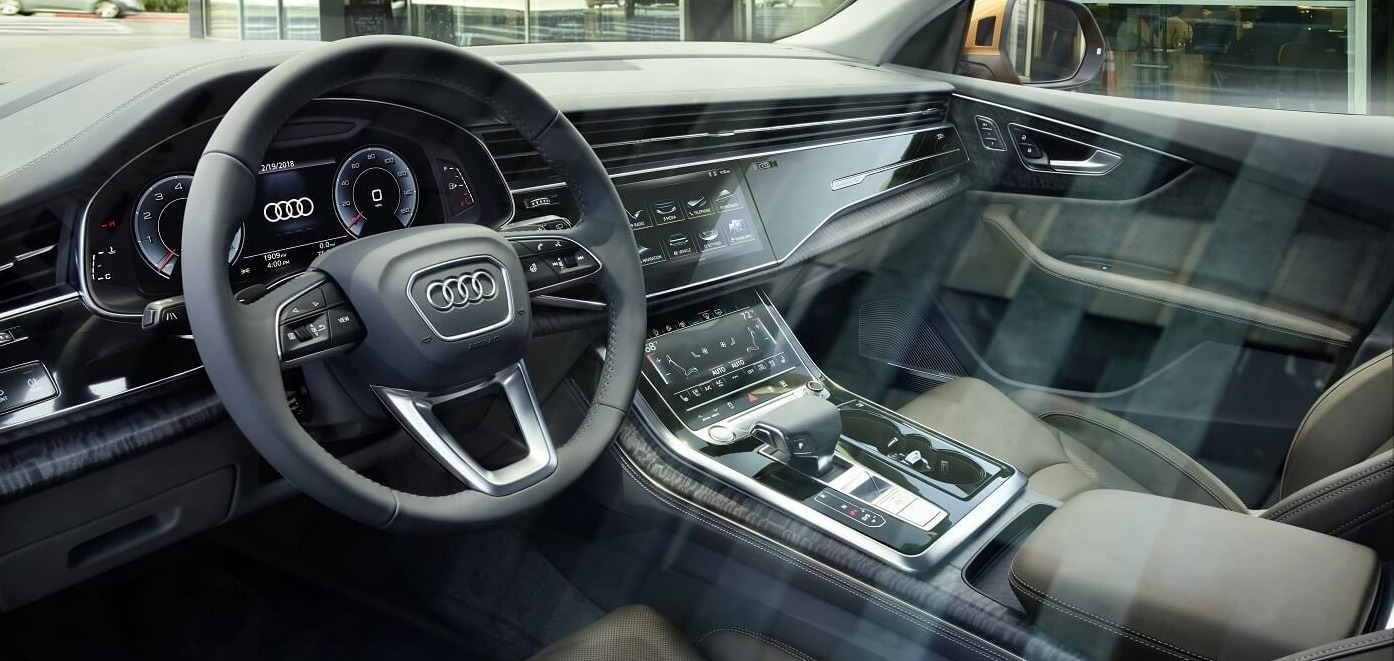 If you're looking to create as much space as possible for your extensive family or a large group of friends, the Audi Q7 offers a third row that the Audi Q8 doesn't. So choosing the Q7 means access to a 7-person seating capacity, while the Q8 peaks at just five passengers.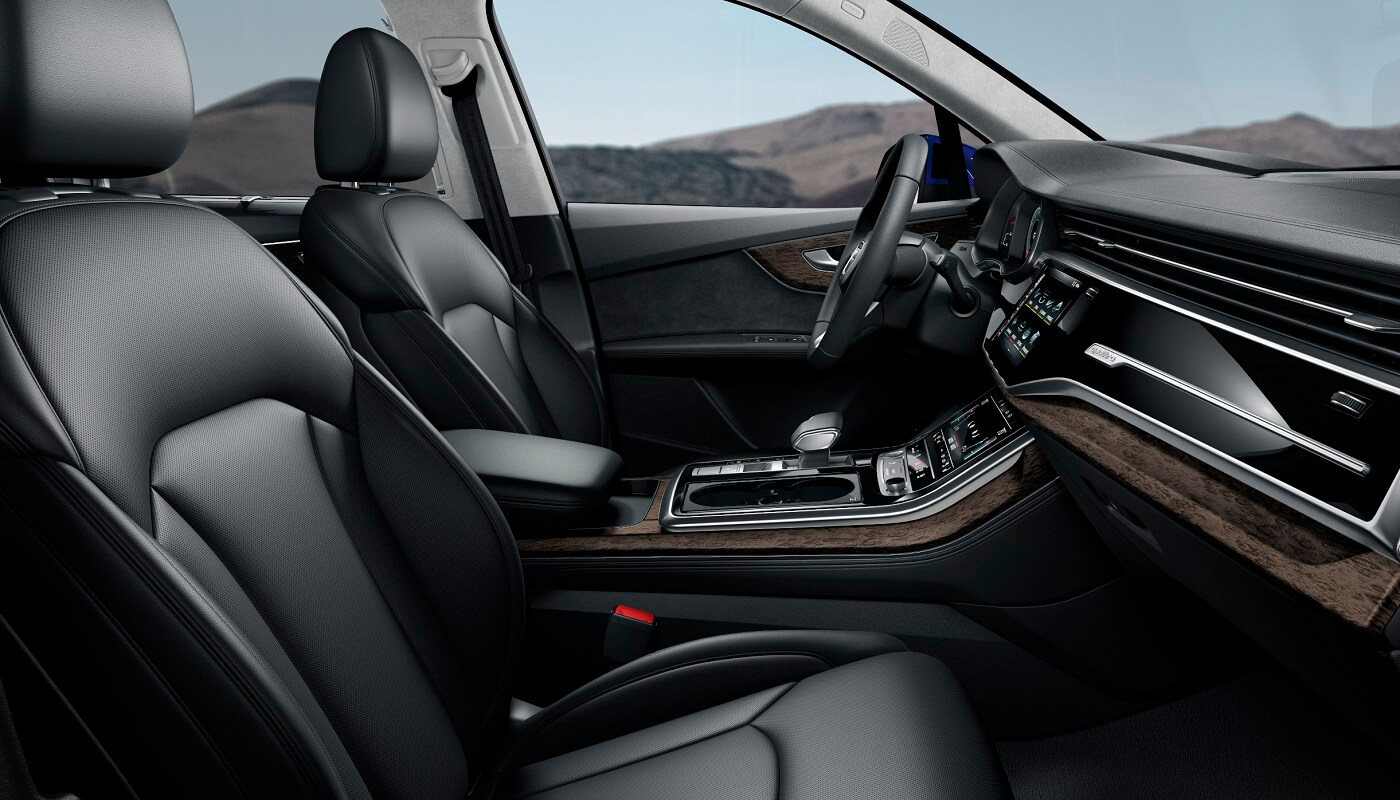 That third row difference plays a role in cargo room, but not as much as you might think. The Audi Q7 offers 14.2 cubic feet of cargo behind the third row, 35.7 cubic feet behind the second, and a maximum of 69.6 cubic feet. The maximum cargo capacity of the Q8 is quite close, measuring 60.7 cubic feet, while still allowing for 30.5 cubic feet of supplies behind the second row.
The SUVs also make passenger comfort a massive priority. Legroom measures 41.7 inches in the front of the Audi Q7, 38.8 inches in the middle row, and 29.2 inches in the rear. By comparison, the Audi Q8 offers 41.6 inches in the front row and 40.2 inches of legroom for those in the rear seats!
Audi Q7 vs Audi Q8: Decisions, Decisions
Considering the similar performance profiles for the Audi Q7 and the Audi Q8, choosing the right one for you largely comes down to your need of a third row. If you don't require the extra room, an Audi Q8 will be plenty enjoyable around Arlington, Grand Prairie, and Fort Worth.
If you do require the room, contact us at Audi Fort Worth and you can test drive the Audi Q7. Really, you can test drive these luxury SUVs back to back, if you want!