Routine maintenance is essential for keeping your Audi vehicle in tip-top shape. To help you keep up with your service, we at Audi Fort Worth have put together this Audi maintenance FAQ guide. In this guide, we'll answer all the most common maintenance questions drivers in Fort Worth, Dallas, Arlington, and Grapevine have. Read ahead to get started!

How Often Should You Change Your Audi's Oil?
How often you change the oil in your Audi vehicle largely depends on what type of oil it uses. If your Audi uses conventional oil, then you'll need to have your oil changed about every six months or every 5,000 miles. If your vehicle uses synthetic oil, you'll need to have your oil changed about once a year or around every 10,000 to 15,000 miles.
Why is My Audi's Check Engine Light On?
There are a wide variety of reasons why your check engine light could be on in your Audi vehicle. Some of the most common reasons include:

A failing oxygen sensor
Overheating inside the engine system
A loose or missing gas cap
Faulty spark plugs or spark plug wires
A problem with the exhaust system
If your vehicle is experiencing one of these issues, it's imperative to have it looked at by a technician as soon as possible.
How Long Do Audi Car Batteries Last?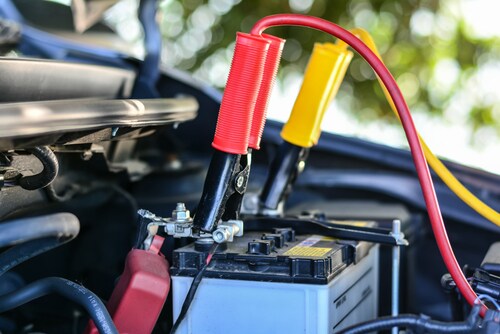 Car batteries are designed to last a long time because they essentially recharge themselves while you're driving. Audi car batteries typically last between five and seven years if you take good care of your vehicle as whole. However, if you leave electrical elements on when you aren't using them and don't service your vehicle properly, you can shorten the lifespan of your Audi vehicle's battery.

Why Are My Brakes Squeaking?
First and foremost, it's important to acknowledge that there isn't always something sinister behind a little brake squeaking. Sometimes, squeaking is natural, including during humid weather and right after you have new brakes installed.
However, there are many other reasons why your brakes could be squeaking that you may want to have checked out by a professional, including:
Worn-down brake pads
Dirty brake rotors
Loose brake pads
Lack of lubrication
If you're experiencing any other symptoms of bad brakes, including mushy pedal syndrome, slow reaction times, or veering on top of brake squeaking, you're likely experiencing a problem that needs to be addressed by a professional.
Have Questions About Your Audi's Service?
We at Audi Fort Worth are thrilled that you decided to stop by today to learn more about how to service your Audi vehicle. We hope this guide answered some of your questions about how to keep your Audi in the best possible condition.
If you still have questions or need to schedule a service appointment, our friendly service team can help you out. Drivers in the areas of Fort Worth, Dallas, Arlington, and Grapevine should give us a call at our service center today to schedule a service appointment!