There's something special about a hand-crafted cocktail made with freshest  ingredients. Of course, the most important part of that is the spirit and you deserve nothing less the best. This is why we have found some of the best Fort Worth Distilleries for you try.
Whether you're simply looking for a bottle of the finest liquor around or want to escape with friends to a fun (and booze) filled destination, we have you covered. Strap on your drinking shoes, because you're about to try some excellent libations.
Black Eyed Distilling Co.
With Texas roots and a love for creating, Black Eyed Distilling Co has turned the science of distilling to an art form. Their vodka farm-to-table hand-crafted with a blend of black-eyed peas and corn for a unique taste that is all high-quality.
They offer guided tours of their facility, which is located inside a historical brick fire station. After viewing their process, you'll be taken to their tasting room where you'll try their vodka firsthand. Smooth and delicious.
Firestone & Robertson Distilling Co.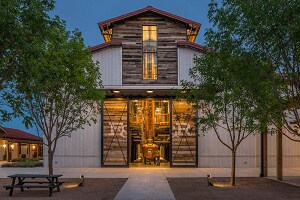 Whiskey lovers will find perfect sips at Firestone and Robertson Distilling Co. They specialize in creating one-of-a-kind blended whiskey and uniquely Texas bourbon, all made with local ingredients to show their love for this state.
You can also take a visit to their 112-acre whiskey ranch. This expansive spot includes a retail store to buy their creations, an 18-hole golf course, distillery tours, a tavern, and so much more. It's truly an experience one must see to believe. And, you'll be able to taste along the way.
Trinity River Distillery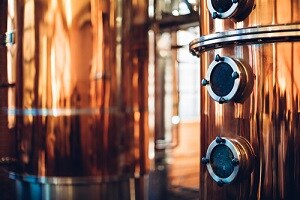 Trinity River Distillery has topped the charts when it comes to vodka, whiskey,  and honey liqueur. Their vodka is smooth enough to sip on its own, their whiskey features notes of vanilla, caramel, and pepper, and their liqueur offers a robust aroma of exotic honeycomb and fruits.
Stop by their bar to try their spirits or schedule a guided tour of their stunning distillery today! We know you won't be disappointed in whatever you choose to sip.
Indulge in the Finest Spirits Today!
With the top Fort Worth distilleries now under your belt, you're ready to elevate your cocktails and have a day of fun. You might want to request an Uber for this trip!