Looking to amp up your workout routine? Or, maybe you're just getting back in the game. No matter what your fitness level is, the world of CrossFit has just what you need to get into your best shape yet.
If you're looking for a CrossFit gym near Fort Worth, we've got you covered! Check out the details on these three CrossFit facilities and start working on your best self today!
CrossFit 817
With the combination of weight lifting, high intensity cardio, and gymnastics, CrossFit 817 has programs designed for all ages and fitness levels. Thanks to their wide variety of tools and knowledgeable trainers, you'll get the most out of your new workout routine.
Plus, CrossFit 817 offers tons of different programs to accommodate their clientele, such as Outside the Box, which focuses on nutrition, sleep, and recovery, New Beginnings, for those who are just getting started, and even CrossFit Kids!  
CrossFit Iron Horse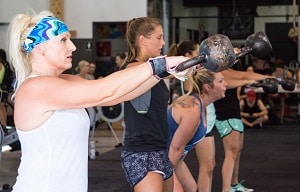 Facebook
CrossFit Iron Horse takes pride in being a community over everything. They welcome members from all fitness backgrounds, providing personal attention to every individual who walks through their doors.
At CrossFit Iron Horse, you'll have several options when it comes to choosing the workout routine that works for you. Whether you're looking for a regular CrossFit workout, personal training, or an open gym, you'll find exactly what you need all in one place!
The Brick Gym
At The Brick Gym, you'll certainly find a class that meet your fitness needs. Their short, intense workouts will prove to you that it doesn't take much time to get fit-just commitment!Facebook
The Brick Gym offers a wide range of classes, including Boot Camp, CrossFit L3, and LeanFit, designed for women who want to tone up without the bulk. With the variety of classes, along with experienced, knowledgeable instructors to guide you, you'll be on the road to the new you in no time!
Check Out These 3 CrossFit Gyms Today!
With so many great options to choose from, you'll find the right CrossFit gym in the Fort Worth area to meet your individual needs. Stop in and check out these great spots and see which one fits you best!