The New Year is right around the corner, and odds are you've already got a few resolutions in mind. If getting into shape is the plan for the New Year, you're going to need a great gym to keep you motivated. We talked to fitness fans from Grapevine, Fort Worth, Dallas, and Arlington and rounded up the best gyms in the area. Check them out and find the one that's perfect for you and your fitness needs!
BlackBox Strength & Conditioning
For those looking for a comprehensive fitness plan that helps you every step of the way, BlackBox Strength & Conditioning in Fort Worth is a great option. They help you target specific fitness and weight loss goals and work with you to develop a plan to achieve them. Every plan is tailor-made based on your specific goals and lifestyles. A helpful and professional team provides the motivation and support you need to get fit and stay fit!
enduraLAB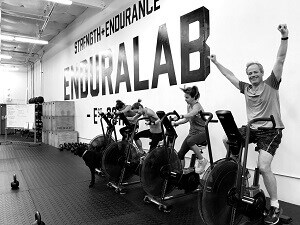 Do you love the technical side of fitness? Then, enduraLAB might be your dream gym! This amazing location has countless classes for people of all fitness levels, from beginners to pros. Strength and conditioning classes help you build muscle while learning cool new workouts that will always keep you interested. Runners will rejoice over the Run Program, which is designed to get you moving. It's perfect if you're training for a marathon or just wnt to work on better running form. Whatever your goals are, this gym is a great place to achieve them.
Forged Fitness
Community is an important part of fitness. It helps you stay focused, feel connected, and provides a great support network for those days you just don't feel like breaking a sweat. Forged Fitness is all about bringing together people with similar goals to inspire and motivate you. Besides personal training and group classes, the gym also offers monthly educational seminars, so you can maximize your fitness (and meet some awesome new workout buddies at the same time).
Get Pumping
If you're ready to get in shape and have a great time doing it, don't wait any longer! Head over to these great gyms today and get ready to fall in love with working out.