Craving something fresh and flaky? How about warm and chewy? Either way, you're going to need to find yourself a local bakery. Thankfully, Fort Worth is home to three of the very best. Read ahead to learn more about what Crème De La Crème Cake Company, McKinley's Fine Bakery and Café, and Stir Crazy Baked Goods!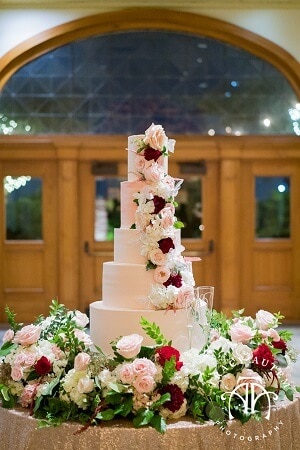 Crème de la crème translates to best of the best in English and that's what Crème De La Crème Cake Company is all about. Each and every one of their unique cakes is made from only the freshest ingredients and go above and beyond to create a special experience for every one of their customers.
 At Crème De La Crème, they make all kinds of creative cakes ranging from extravagant multi-tier wedding cakes to small yet delicious special event cakes. Whatever you need for your upcoming event, they'll be able to customize a cake that makes your occasion even more special.
Day in and day out, everything at McKinley's Fine Bakery and Café is made fresh and from scratch. They're even free of preservatives and don't come from a mix meaning every baked delight from this shop is meticulously put together with love and dedication.
This bakery offers a wide variety of baked goods to choose from. Whether you're craving something sweet or savory, they have you covered. Grab a cake pop or cupcake to go. Or, opt for one of their delicious sandwiches put together on fresh housemade bread.
At Stir Crazy Baked Goods, they're all about creating a comfortable experience for their customers. Each product they put out is diligently crafted with high-quality components, like your best friend's mixed tape, but you can eat it, as they say at Stir Crazy.
Keep things classic with a cookie, cupcake, or scone. Or, branch out and try one of their signature Adam Bombs. These creative little cookie sandwiches are made with your choice of cookie with a big whopping dollop of your choice of housemade butter cream in the middle.
Satisfy Your Sweet Tooth Today!
Enjoy your next treat from Crème De La Crème Cake Company, McKinley's Fine Bakery and Café, and Stir Crazy Baked Goods!