Maintenance is a necessary and integral part of owning an Audi vehicle. Not only does routine maintenance help protect both the quality of your vehicle and your investment in it, but it also ensures that your vehicle is safe enough to drive.
To help drivers in the areas of Fort Worth, Dallas, Arlington, and Grapevine keep their Audi vehicle in the best possible condition, we at Audi Fort Worth have put together this detailed Audi maintenance guide. Read ahead to learn more about maintaining your Audi!
The Importance of Routine Maintenance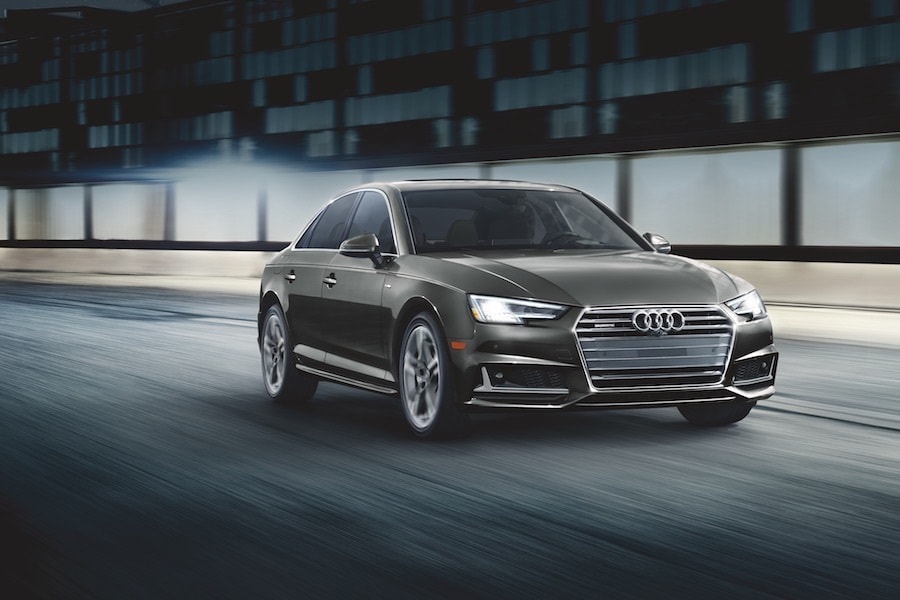 Routine maintenance is essential if you want to keep your Audi vehicle in the same great condition it was in when you first drove it off the lot. Keeping up with routine maintenance helps prevent all kinds of problems that can occur in your vehicle before they happen and, in turn, keep you safe on all of your commutes and your adventures.
By scheduling regular maintenance appointments, you can catch and fix minor issues before they turn into major repairs. This preventative approach will not only maintain your Audi vehicle for many years and miles, but also help you avoid potential collisions by ensuring your Audi is fully functional and in top-notch condition. That way, you can keep you and your passengers safe during your daily commutes.
Routine Maintenance Services for Your Audi
 

 

Minor maintenance

(every year)

Brake system inspection
Change engine oil and oil filter
Multi-point inspection
Reset Service Reminder Indicator
Check tire repair kit

 

Other maintenance (as needed)

 

 

Standard maintenance

(every two years)

Inspect functionality of safety belts
Check for corrosion
Lubricate door hinges, door latches, and front lid latch
Check and adjust headlights, if needed

Check all interior lights, including dashboard lights
Inspect engine, transmission, and steering system for leaks
Inspect coolant level and top off, if necessary
Change dust and pollen filter
Check condition of tires and tire treads
Do a road test to check engine performance

 

Additional maintenance

Air filter replacement
Battery inspection
Brake fluid change
Replace spark plugs
Change transmission fluid
How We Can Help You Stay on Track
At our service center at Audi Fort Worth, our technicians can handle all of your routine maintenance needs and more. Our service center is staffed with only certified and expertly trained service technicians who have been working on Audi vehicles for many years. No matter how big or small your maintenance or repair needs are, you can count on them to get the job done quickly and correctly.
Ready to Schedule a Maintenance Appointment?
We at Audi Fort Worth are thrilled that you stopped by today to learn more about routine maintenance for your Audi vehicle. After reading through this guide, we hope you're feeling more confident about maintaining your Audi vehicle and that you'll think of us the next time your Audi needs maintenance.
Think that time might be now? Give us a call at our service center today and one of our technicians will get you scheduled for a service appointment. Drivers in the areas of Fort Worth, Dallas, Arlington, and Grapevine can also stop by the service center on their way through town!